Well it's been a couple of weeks since I've eaten chocolate and sweets
and I can honestly say I haven't been tempted.
I've been concentrating on colouring.
Today I'm sharing with you a card I've made with a Robot Boy.
Now I struggle with colouring metal but I think I pulled it off.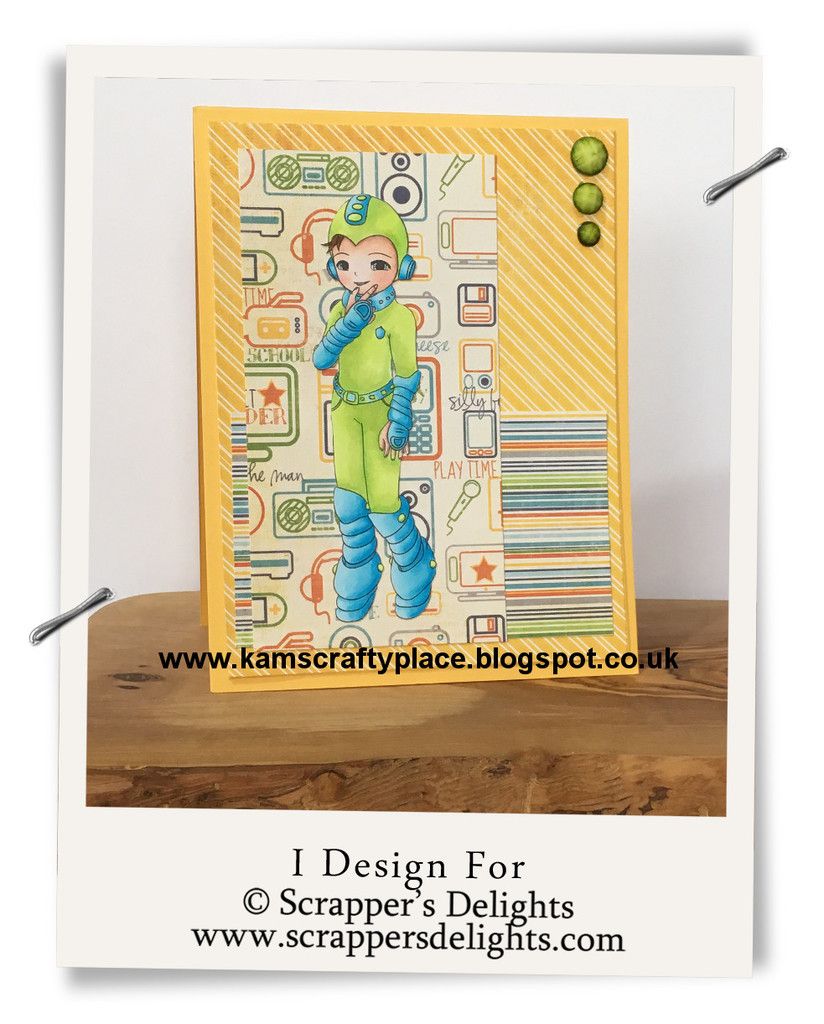 The copics I used are
Skin - E000 E00 E04 E11
Blue - B01 B02 B04 B05
Green - YG01 YG03 YG05
I have another Robot boy that I've coloured previously.
I think I may try at a later date to put the two together on a card.
Thanks for stopping by
Hugs
Kelly xx