Well I'm glad to see sunshine and blue sky today rather than rain and wind.
Hopefully you're all experiencing the sunshine too.
Today I'm been playing around with a giraffe digi and a fox digi.
I couldn't resist the fox as my friends surname is Fox so I know which image I'll be using for her birthday.
So first here is my giraffe card I made.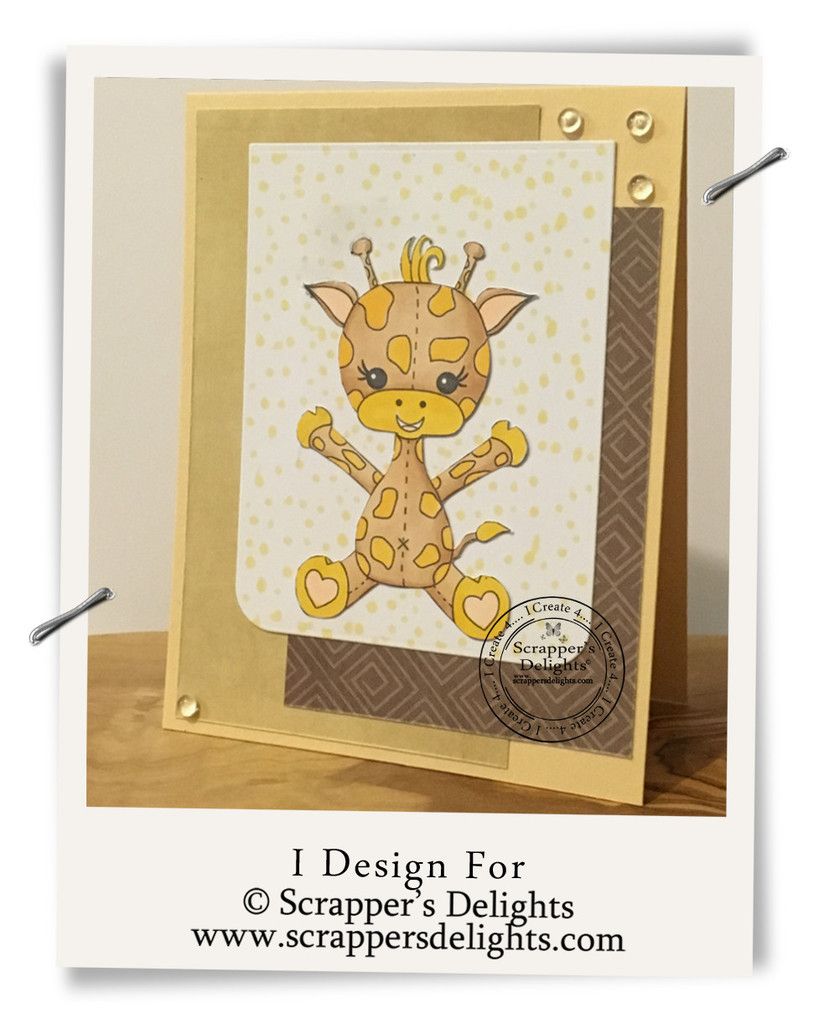 For the Giraffe I used the following copic colours
E08, 53, 21
YR82
Y17
I think this image is gorgeous and as a bonus it also comes with a present and a sentiment that you can add to the image.
I'm thinking this would be perfect for any new baby cards that will be needed.
Or added to a scrapbook as a accent.
Now onto the fox.
I love colouring foxes as I love the rich red that they are.
Although you could colour them lots of different colours too but I like to stick to the traditional red/ brown combo.
So here it is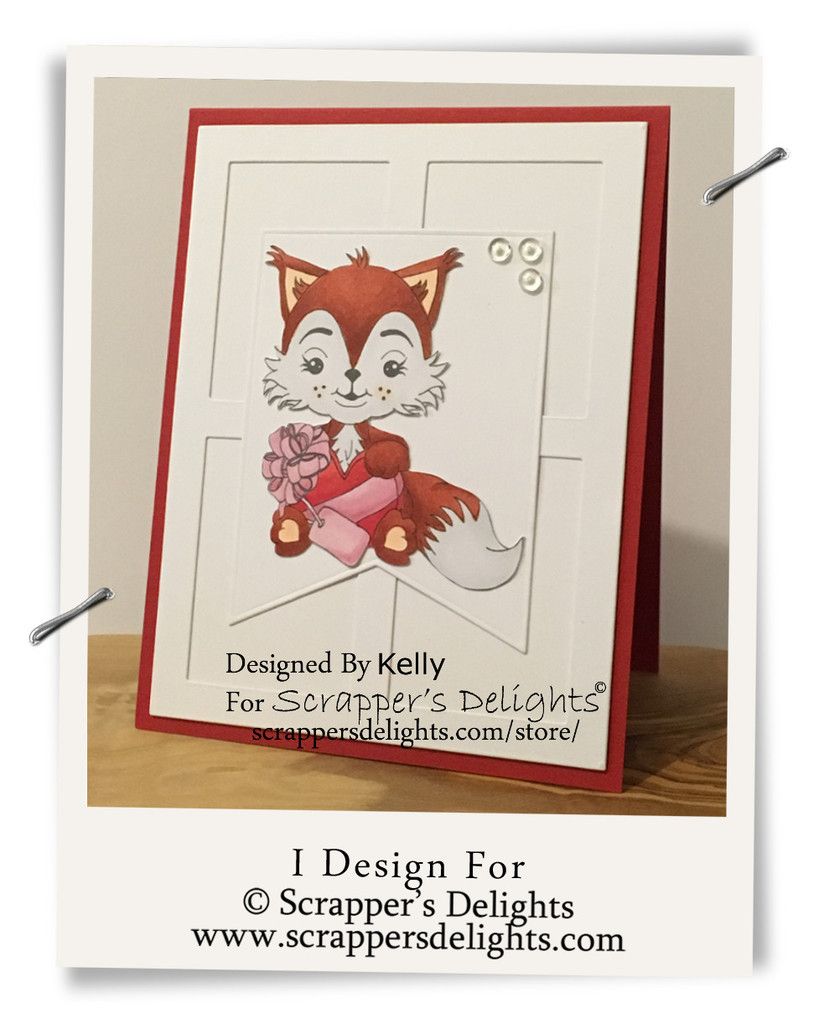 Again I used copics to colour this image.
the colours I used are
For the fox fur E08, 09, 19
The bow R81, 83, 85
The heart R29, 27, 24
You can find both of these new images here at Scrappers Delights.
I hope you like the cards I've shared with you today.
Have a great day everyone.
I hope you pop back soon to see my other
creations.
Hugs
Kelly
Challenges I'm entering