Today the images available for $1 each are perfect for Christmas Cards.
You could also use them for a birthday card too.
I decided to colour my image with Christmas in mind.
The colours aren't traditional for this image but I think they work.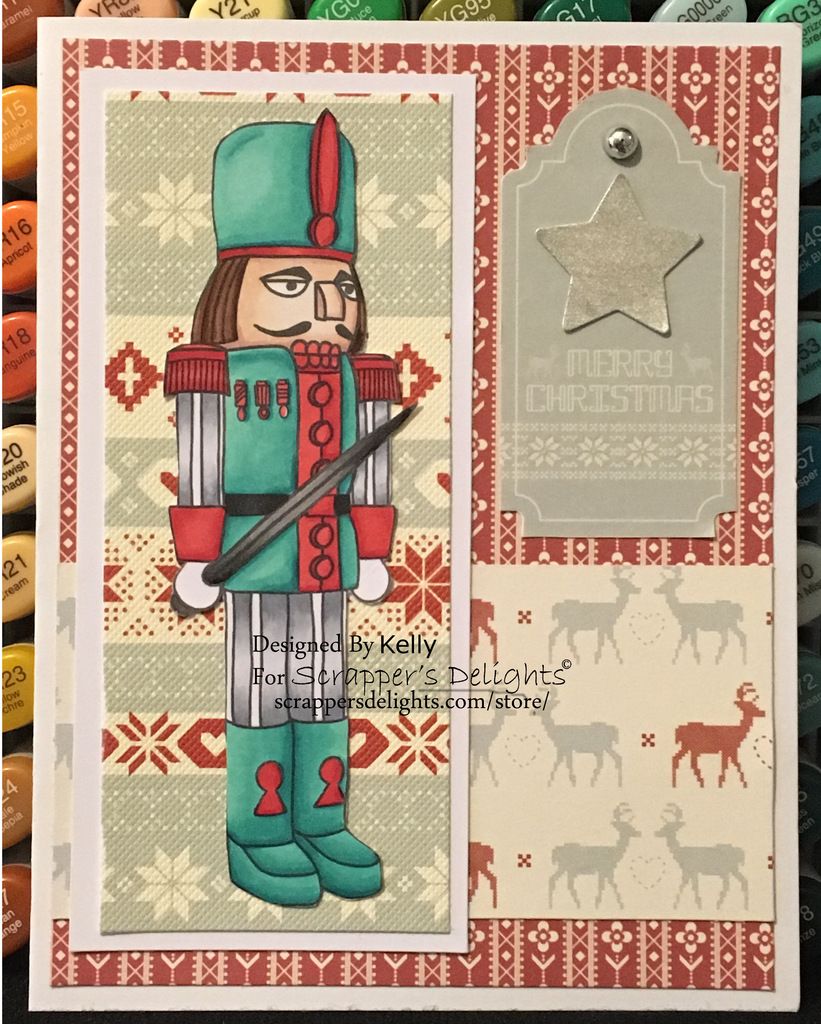 Hope you like today's card.
I will be posting all of the images I've coloured for the daily marker challenge soon too.
Hugs
Kelly x