Today I'm sharing with you a card I made for a friend at work who recently moved.
I saw this card on pinterest by The Daily Marker using Purple Onion Designs Stamps
So I immediately bought the stamps as I could see so many uses for it.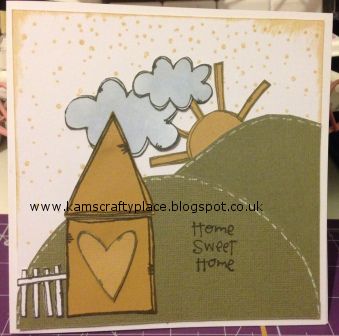 Kathy has lots of awesome cards at her blog The Daily Marker,
please go and look at them as I'm sure they'll inspire you too.
Hugs
Kelly