Well a belated Happy New Year to you all.
It's been a while since I've posted on my blog. My mojo has been away.
It hasn't stopped me from buying various craft bits and pieces but I haven't really been using them.
I have also got a new desk in my craft space and will post pictures of it on another post at a later date.
I may even attempt a video.
Well I finally made a card and it's fun and colourful.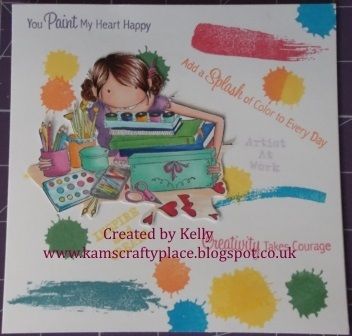 The main stamp is by Stamping Bella and the ink splodges are by MFT.
I had a bit of fun making this card.
I have also been to a few needle felting classes in the last couple of months
with my crafty friend Kay.
Joan Prowse runs the classes at Liberty Crafts in Exmouth, Devon
They are thoroughly enjoyable.
Kay and I do make a bit of noise but so far she hasn't banned us from her classes lol.
The first is a seascape class.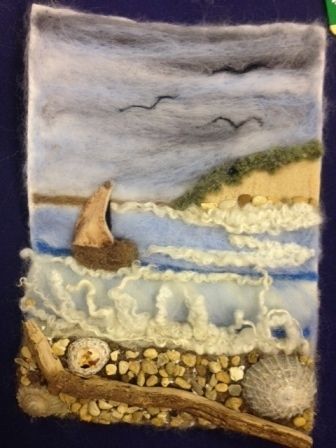 I'm quite pleased with how it turned out.
This then led to a more recent class where we made a Rabbit and a Sheep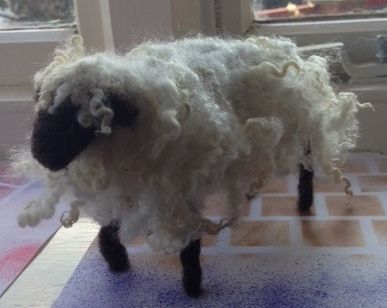 I love my sheep. I will be making him a friend soon.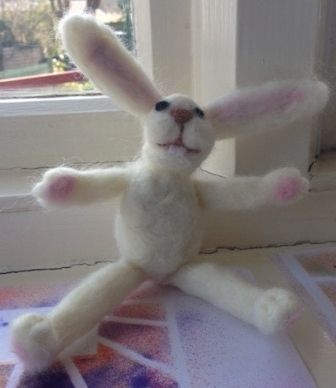 My rabbit I think could do with some work but he does have character lol.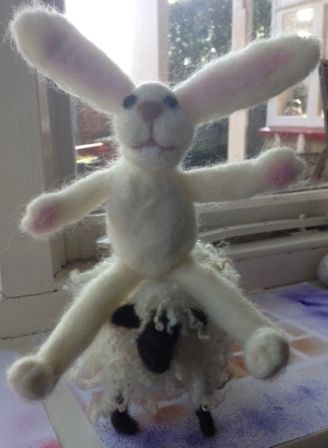 Of course he has attempted to ride the sheep as he's a bit of a mischievous boy.
Well that's my progress up to date.
I have missed blogging so I'm determined to start posting at least once a week.
I have set myself a challenge I am going to go through all of my stamps and make cards using each one.
I have lots of stamps that I've brought but haven't used yet.
I can imagine a few of us stampers are in that position lol.
I will keep you up to date.