I hope you've enjoyed the summer holidays. I'm counting down the days for when I go back to work.
It's great having the same holidays as my two, but as the holidiay ends the new school term must start.
Make it Crafty are having a Design Team Call.
I thought I would apply as I love Zoe's digi's and her colouring tutorial books.
This is the first time I've coloured in a whole scene. I used two digis.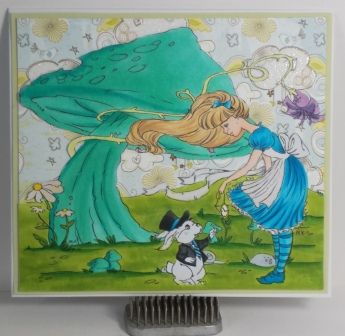 I hope you all like it and I'll let you know if I'm lucky enough to be chosen.