Today is my first time posting as part of the Challenge Design Team at Scrappers Delights.
The theme for this challenge is decoupage.
I decided to use one of the pre-coloured images that is a part of this set.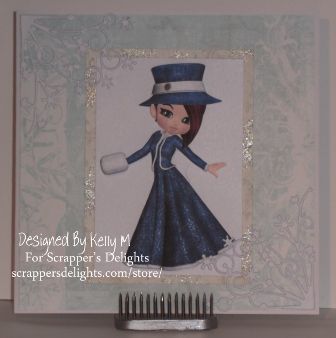 Decoupage is not something I like I do but I enjoyed figuring out what to layer.
I layered her hat, the hat band, the dress ( including the hand muff)
and then the coat (including the hand muff).
It turned out pretty well.
I hope to see you at the challenge.