The challenge is to use eyeballs and body parts on your creation.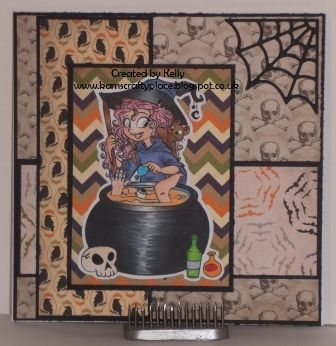 Here is a close up of the image.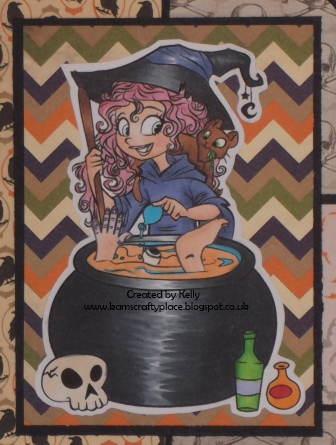 I decided to add some body parts to her cauldron.
I drew the hand, eyeball and foot. I cut them out and voila.
You can find this image here.
I'll be back tomorrow with a new project.