Hi all,
Hope you liked my last project. I will be doing more mixed media over the coming weeks.
Today is the start of the new challenge at Friday Sketch Challenge.
This one is sponsored by Flonz Craft!
They are offering a $20 Gift Certificate to one lucky winner!
Here is the sketch for this fortnight:
Here's my card I went for the clean and simple look.
Great for a boys card.
I used a precoloured image from Scrappers Delights.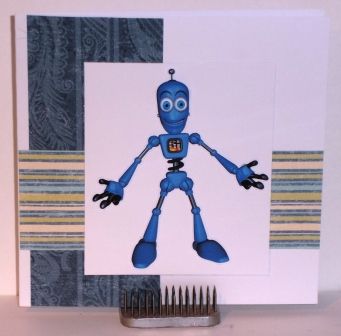 You have until Thursday 10th October at 6pm to submit your projects.
I'm off to the craft show at Exeter on Saturday.
I'm hoping to get some new goodies which I'll share with you later.