This is going to be an extra long post as I've got a couple of things to share with you.
Firstly I've decided to have ago at mixed media. So I'm going to share with you my very first picture.
I used a cheap watercolour paper pad.
I watercoloured it in yellow and went over half in blue. I then doodled. I drew the flowers, leaves and borders.
I used my galaxy markers which were great.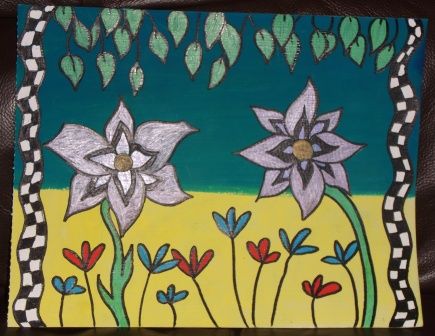 I'm not too keen on the flower on the left, but not bad for a first go.
This week we are sponsored by Kenny K and the winner will receive 3 digis.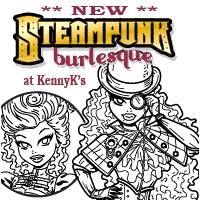 As always we have a inspirational picture. You could use the colour or decide to put metal embellishments on you creation.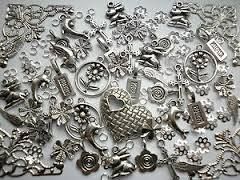 I decided to use the colour grey for my card.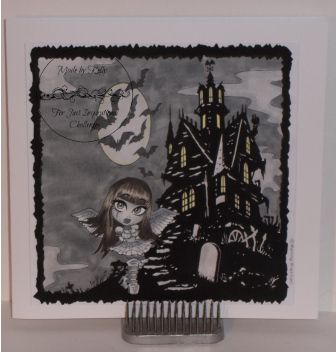 I used the neutrals, warm and cool copic greys to colour this in.
I hope you like both my creations today.