Good Morning,
Hope you're having a lovely day. Today it's my turn to choose the theme over at Just Inspirational challenges. The theme is animals and we are sponsored by Doodle Pantry.
Here is my card. It's a very quick card. Especially useful if you're in a rush or have forgotten someone's birthday.

Here's a close up of the owl and sentiment. This owl comes coloured or just in a line drawing for colouring in. I used the coloured in image to show how vibrant the colours are.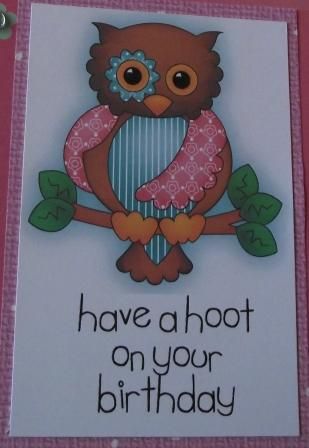 I hope you like the card.
Kelly x