Well I hope you had a good Christmas.
I've been a bit behind on my crafting so I'm going to be spending the next few days catching up.
This week at
Stamp N Craft
we are using 12 x 12 Scrapbook papers.
When I saw this paper I knew that I wanted to use it with my children's school photo. It's not very often their school photo with them both in is a nice one. One is either grimacing or the other one is smirking.
Here's my project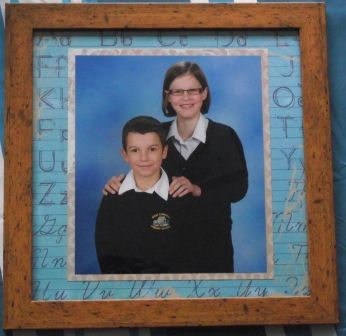 The papers are Homeroom.
This would make a fab gift for Grandparents but I'm keeping this one. This cost under a £5 excluding the photo.
Hugs
Kelly x