Happy Early Birthday Betty
Well as a surprise for Betty of Simply B stamps the facebook group, organised by Corinne decided to do a surprise Birthday hop for Betty. Betty doesn't like her birthday so this is an early hop as her actual birthday is in a few days.
You should have arrived here from
Carrie
. If you've came straight here, you can start the hop with
Corinne
.
Well here is the card I've made for you Betty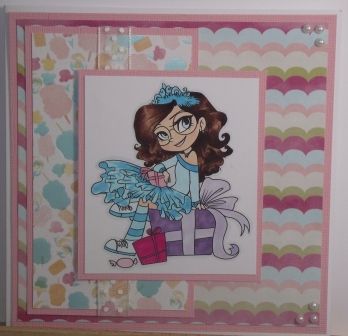 I hope you like it Betty. Very pink and girly which I think you are deep down.
Enjoy the rest of the hop
Kelly x