Hello,
Today is the secret release 3 bloghop. Betty from Simply B stamps did a secret digi release last week. I managed to have enough funds to get them. They are fab. Betty and Corinne thought it would be fun if we all took part in a bloghop showing what we've made with the secret release. Unfortunately they are not available in digi form anymore, but they will be available as rubber stamps on Friday.
You should have arrived here from
Katie
. If you came straight here you can start the hop at
Betty's
.
This beauty is called Little Dark Homemaker. Well I decided to make it a bit bright and breezy rather than dark as every villain has a small soft side, right!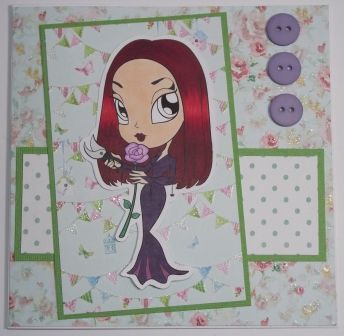 Here is a close up of the image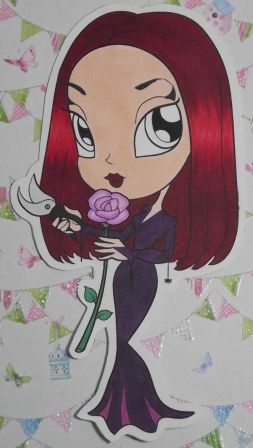 Isn't she stunning. I can see I will use her quite a lot. I think I could even colour her in pastel colours too.
Well I hope you've enjoyed the bloghop. Don't forget you can get hold of these stamps on Friday 12th October.
Kelly x