Today is the beginning of the House Mouse week over at
Stamp N Craft UK
. The DT are all going to be using the House Mouse stamps in lots of different ways.
I chose to use the stamps called Love / Snuggle up.
I thought this image could be use for all different occasions.
I chose to make mine using a summer theme. Despite it getting colder I thought I'd brighten us all up.
Here is my card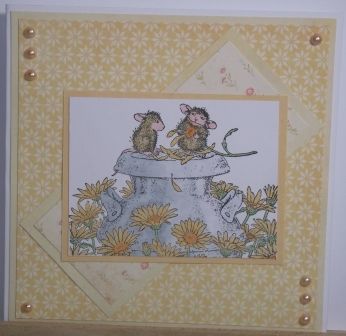 You can find these stamps at Stamp N Craft in Yeovil, Somerset.
I hope you like this card.
Kelly x