Today's theme is What a wicked web we weave .
I knew exactly what I wanted to do. I had some canvas's and I had some glowing spiders.
I painted the canvas black, weaved my own spider web, added some die cut webs and some spiders, added an Evil Queen and voila one project I can put on my front door for Halloween.
Here it is in daylight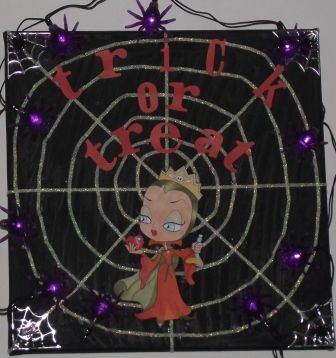 Here it is glowing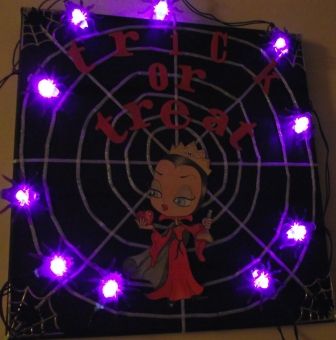 A close up of the spiders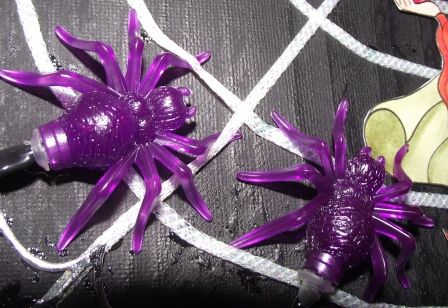 A close up of my Evil Queen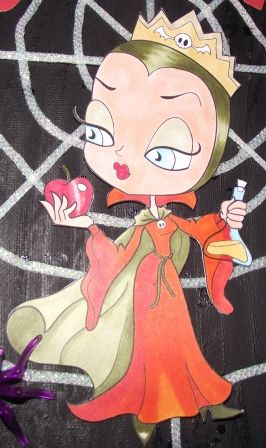 I thought the sentiment Trick or Treat went well with this image as depending which way you look at her the apple could be a treat and the potion a trick or vice versa.
I hope you like my canvas
Kelly x
Challenges I'm entering