The task for Day 4 was that the creation had to glow.
Well when I was shopping I found a cauldron and thought I could make it glow using the liquid from inside a glow stick.
I consulted my hubby who then took it a step further and said we could make it smoke too.
Well it did that and more. I can't thank my hubby enough for helping me. My children loved it as we were experimenting with it in the garden.
So here it is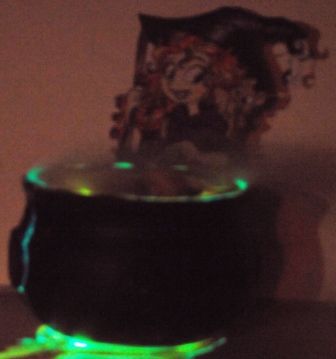 Isn't it cool. My Hubby is already thinking about how we can use a larger cauldron and to make it smoke continously for Halloween. Here it is in it's stages.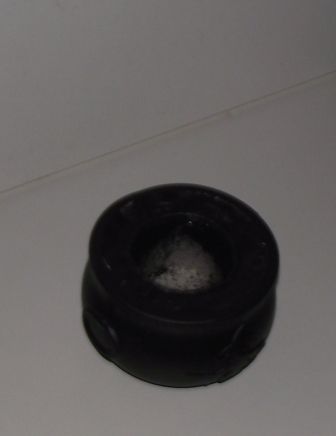 Take one cauldron. Add water.
Add glow stick liquid, plus an eyeball and London stirring her cauldron. Here it is before the smoke.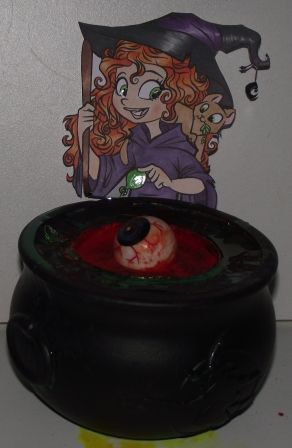 Add a smoke pellet and Voila a glowing/ smoking cauldron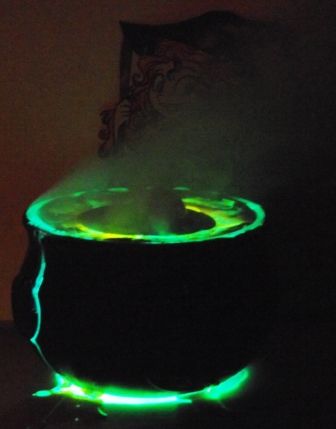 Well I hope you like this project. I can't wait to see what Day 5 brings in the 13 Days of Halloween.
Kelly x
P.S Thank you for all of the fab comments I've received for all of my creations. I really appreciate them. I do check them first has I've had some spam ones recently. So if they don't show up straight away It's because I'm not near a computer.
I'm entering this into