Well it's day 3 of the 12 Days of Halloween at
Simply Challenged Challenges
. The theme for this one is Where's my mummy, so we have to wrap something up and to use gauze, bandages etc on it.
Well I immediately wanted to make a mini doll using one of the teen digi's. I printed the image onto canvas and sewed a little doll. I used stuffing from a toy that was heading towards the bin. Here it is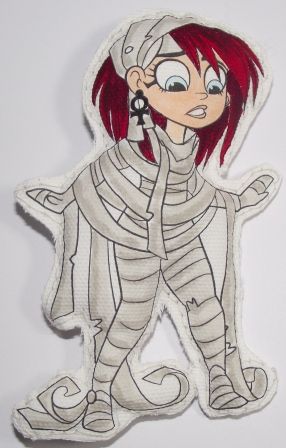 I then needed to make something for her to go into. I suddenly had this idea of a coffin. It's made out of mount board. Here it is closed.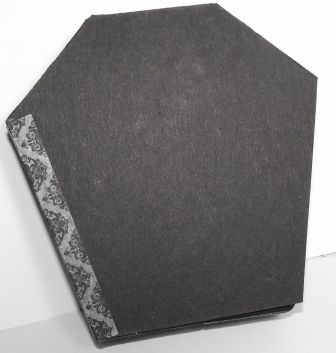 Of course the main decoration is inside as I wanted it to be a bit of a surprise when you opened the coffin.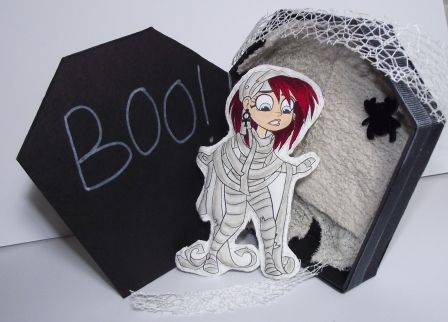 I think it's rather cool. There's bandages behind her and a spider keeping her company.
I hope you like this project. Don't forget to check back and look at day 3 of the Preview of the stamps being released on Friday.
Kelly x
I'm entering this into Simply Challenged Challenges - Day 3 Where's my mummy.