Hi all!
We have a back to school colour challenge this week.
Here's my card.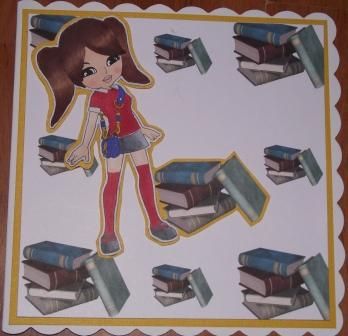 For the background I used the books to make my own background paper. I then used the image and the books together.
Here is a close up of the image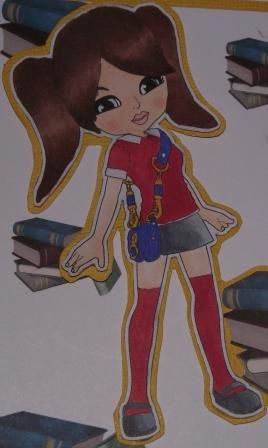 Well I hope you like the card. I'm off to my playday today so I'll be back tomorrow to show you what I've made.
Kelly x