Morning all,
This week's image as chosen by Choccy:


Here is my card. I picked out the colours red, white and blue from the picture. I will take another photo at a later date as I've just noticed one of the gems moved whilst I was taking the photo.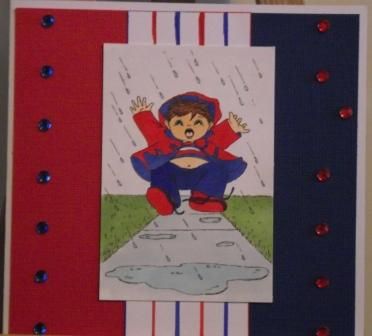 Here's a close up of the image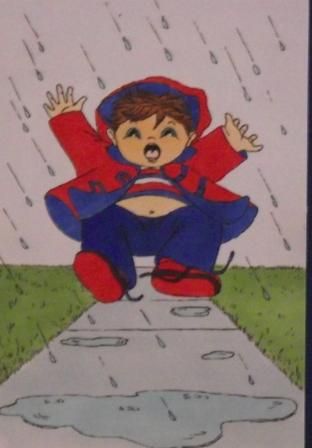 It's quite a sweet image and sums up our weather at the moment.
Well I hope you like my card. Stop by tomorrow to see what else I've made.
Kelly x