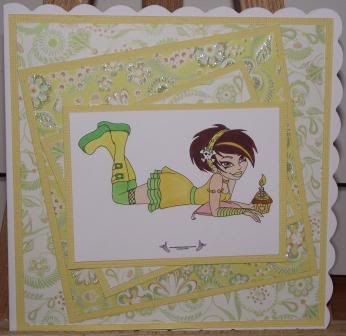 Afternoon all,
It's the start of the Easter holidays in the U.K. Time to do some crafting.
This weeks challenge at
The Crazy Challenge
is Spring. Today we have a new sponsor
Redonkulos Designs
. Spring to be is when all the daffodiles start appearing. I choose the yellow and green copics for this image. The papers are from First edition.