Good Morning all,
Hope your weather is better than mine. Very dark and dull just waiting for the rain to come. Well hopefully this card will brighten your day. It has mine. Over at Just Inspirational Challenges we have a new challenge starting today. We have some Easter pictures as inspiration. Joanna Sheen is our sponsor today, so why not come and join in the challenge.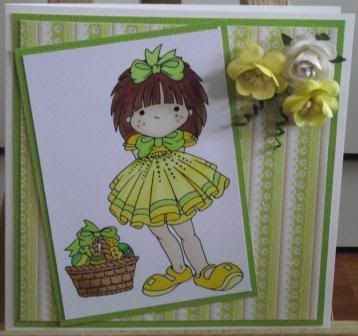 This stamp is by Sugar Nellie. She is a Pip. There are a few Pip's that are Digi stamps and some that are made in rubber. This is a digi.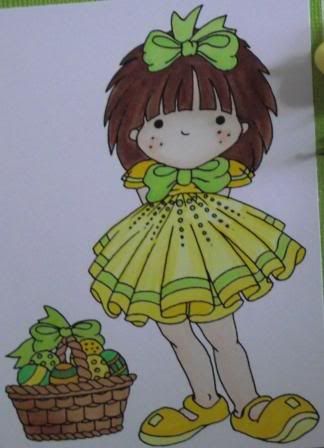 Here she is close up.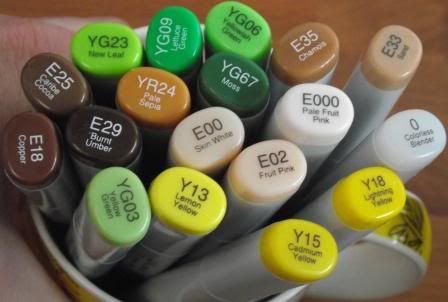 Here are all the copics I used today.
I've nearly finished my mini so hopefully I'll be able to post it over the weekend.
Enjoy the bank holidays. Don't eat too much chocolate.
Kelly x