Good morning,
Today I'm taking part in a bloghop organised by
The Bugbytes
. If you've come straight here please start the hop
here
. The theme is crafty or green. Of course I had to choose crafty. Perfect time to use some of my digi's. We were given the choice of a scrapbook lyout or a card layout. I chose the card layout.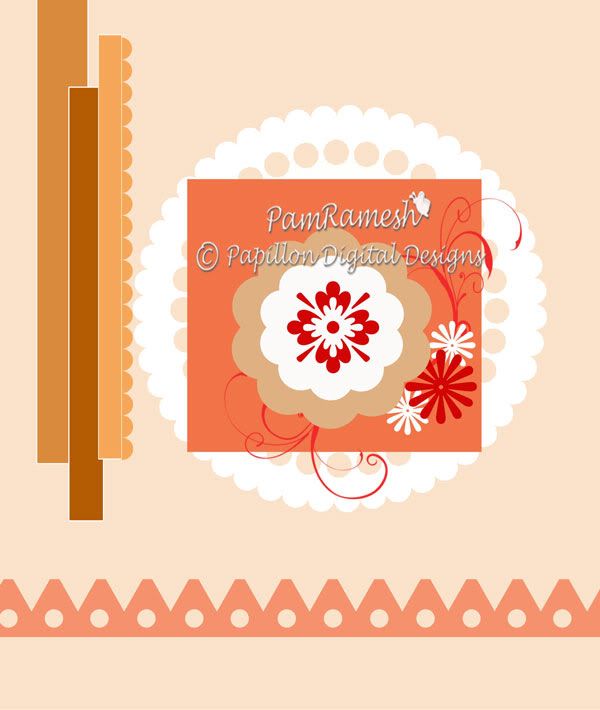 Here is the fab sketch by Pam. I've made two cards.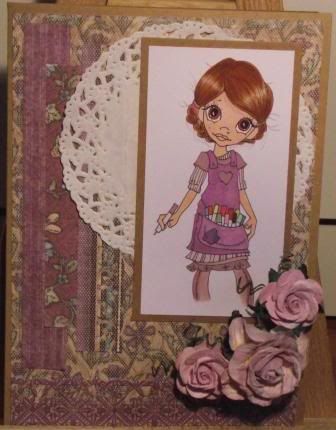 Here's the first card. As I love my copics I thought Copica by
Saturated Canary
was appropriate.
As purple is my favourite colour I chose purple papers and pens.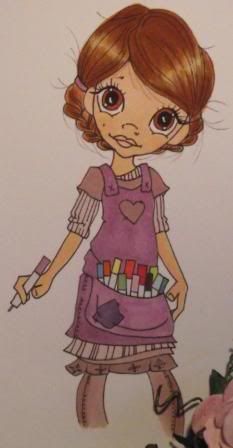 Here is a close up of Copica. I just love her.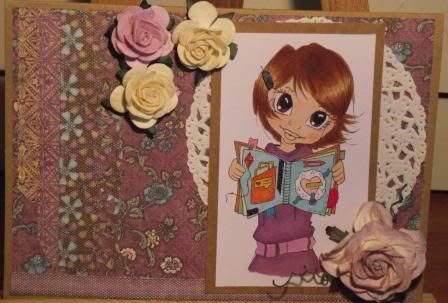 This time I had to use Smash Bob, gain by Saturated Canary. Smshing booking is my new favourite past time. I will be uploading some pages at future date.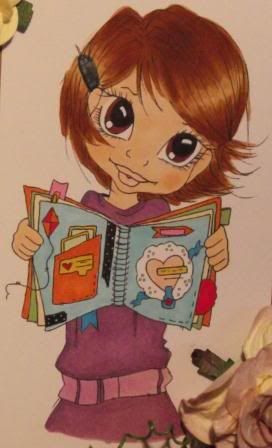 Here she is close up. I just love the smashbook element and the glint in her eyes.
On Sunday at 8pm I will draw a name from any comments I receive for the bloghop to win a little surprise from me. It has some stamps in it and some other goodies.
Well I hope you enjoyed my creations. Your next stop is
Chris
.
Enjoy the rest of the hop. Don't forget to leave a comment for the chnce to win a little surprise.
Kelly x