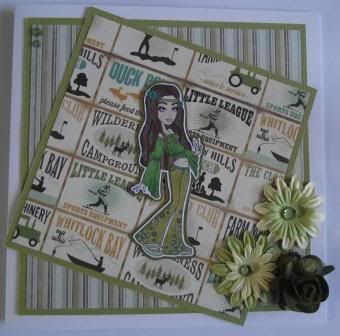 Hi all,
I'm finally recovered from three fully packed days at Pinkery on Exmoor. Lots of fun activities. I may post some photos at a later date.
Over at
The Crazy Challenge
we have a Go Green challenge starting. I chose to use green papers, cards and pens.
Here is the close up of the image. She's rather sweet. Here are the copic I used : Hair E59, E29, E57. Clothes YG95, YG17, G16, G82. Eyes Boo. Skin E00, E11, E21.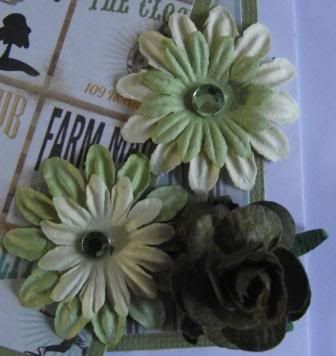 Luckily I had some green flowers. However the rose was white. I used my YG95 copic sketch pen to colour it in. I think it looks rather good as the mulberry paper is different thicknesses so gives it it's shading.
Come and join iin our challenge
Kelly x