Hi all,
It's that challenge time for The Crazy Challenge. This weeks theme is Fairies / things with wings.
We are sponsored by
Dts Art
this week .
Here is my card for this weeks challenge. I thought this digi was uite cute. I tried my Tim Holtz distress tool for the first time on this card.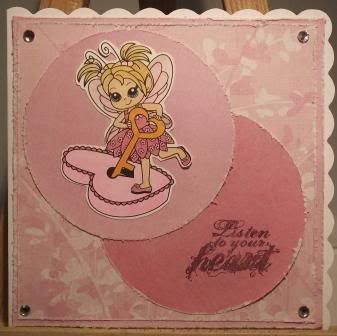 This week the card photographed beautifully. I have a little light station that I brought from Amazon. It's fab. Thoroughly recommend it. You can make your own and there are tutorials on the web for making your own.
This week I will be posting some cards I've made plus I'm hoping to finish off my tag mini.
Happy Monday
Kelly x