Hi all,
Today it's the start of another challenge over at
The Crazy Challenge
. This week we're playing Tic Tac Toe. You need to choose three in a row but it has to include the image in your selection.
We're sponsored by
Digi Doodle Shop
. They have some fabulous digi stamps.
Here is my DT card. I chose Ribbon/Lace and Gems/Pearls. This week I made a tag rather than a card.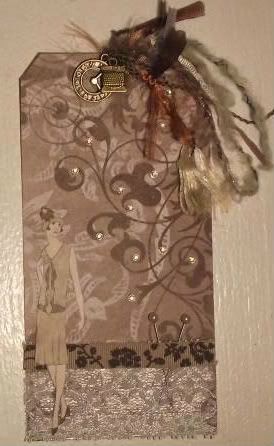 Here's a close up of the 1930's lady. I made sure the colours I used complimented the paper I used.

Here is the top of the tag. I added some charms a clock and a sewing ream.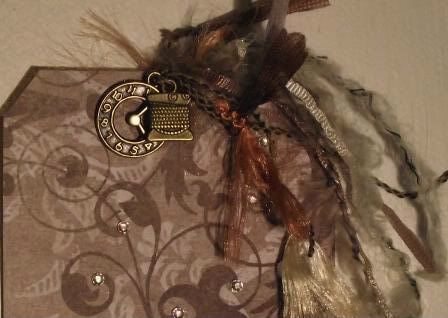 I hope you liked my tag this week.
Kelly x