Hi all,
Thanks for all who entered my blog candy. Here is the results using random org.The winner is 45 which is Leanne s . If you can contact me within one week so I can get your candy to you.
Edit : I don't know what's happen to random org but when I pressed generate it was 45. I thought it would then stay as that but I guess not. First time using random org.
On another note I am now on a new design team
Just Inspirational Challenges
.
It's got lots of challenges coming up and lots of great sponsors, so some fab candy to be won. As the challenges don't start until November we're giving some candy to one lucky winner. So please come and have a look at the new Challenge blog, just click on this link
Just Inspirational Challenges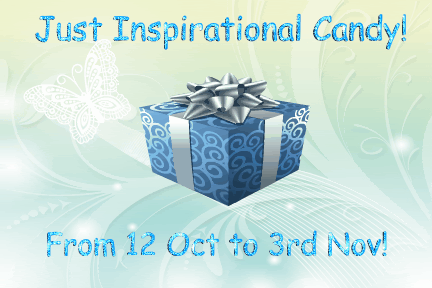 I can't wait to get started on the first challenge. Thank you to all that entered my blog candy and to those that chose to be a follower. I will have some more candy when I reach 200 followers.
Don't forget to come and look at the new challenge blog.
Kelly x