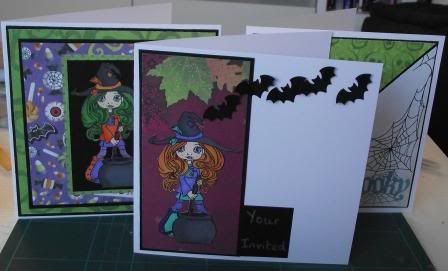 Hi all,
Today I thought I'd share with you some Halloween cards I made. I used the same image and just changed the card sketch and the way I coloured them in.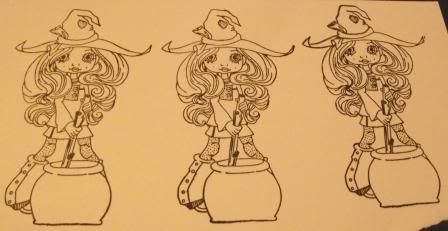 I used a stamp by Sugar Nellie. It's simply Sassy Witches Cauldron. You can but it from Funky Kits. Just to warn you they have a lot of nice stamps.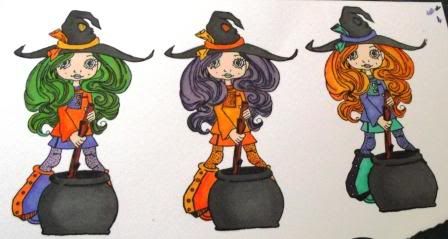 I couloured them in with my promarkers. You can see I used the same colours and just changed around which bit was purple etc.
The Promarkers I used are -
Violet, Amethyst, Auergine.
Pumpkin, Amber, Mandarin.
Holly, Forest Green, Green.
Blush, Vanilla.
Black, Cool Grey 5.
Here are the finished cards.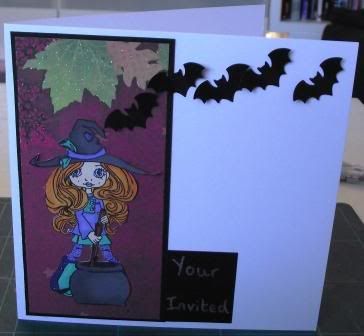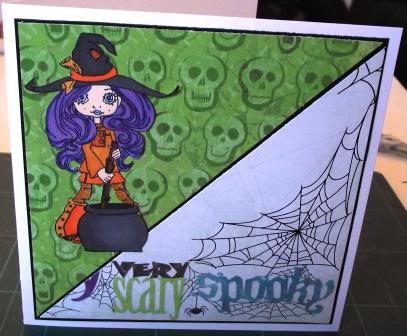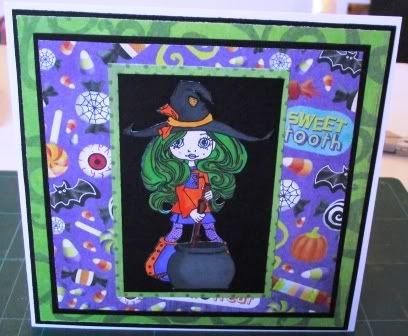 I hope you liked the cards I made. Thank you Sheila @ Shes a Sassy Lady for having me as a designer today.
I'm entering these cards into
Kelly x