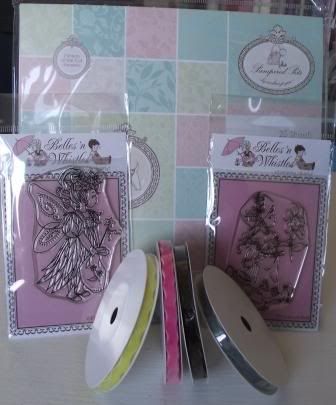 Hi all,
As a thank you for all of your lovely comments I am having some Blog Candy. All you need to do is post the picture of my candy in your side bar or put a post on your blog including the picture of my blog candy. Then you need to add you name, to linkz tool below. This will run Until 15th October. I will then draw the number using random Org.
You don't need to become a follower but if you'd like to I would love to have you.
I will add some more stamps, papers, embellishments to this candy if over 50 people join in.
This post will stay at the top for the next month. Please scroll down to see my new posts.
Kelly x