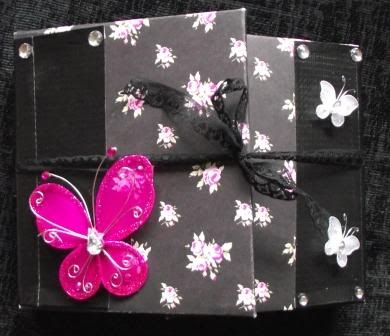 Hi all,
I thought I'd share a mini album I recently made for a swap with you all. It's the first time I've made a gatefold mini album. I used Black party bags, Tilda Classic card stack and lots of bits and bobs I had already. This is picture heavy. I'm patiently( not really) waiting for my flip camera to arrive so I can stop being so picture heavy lol.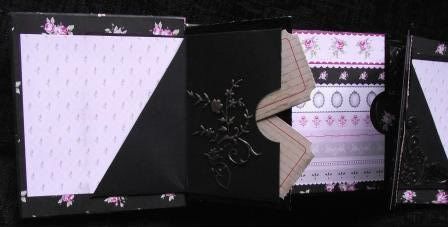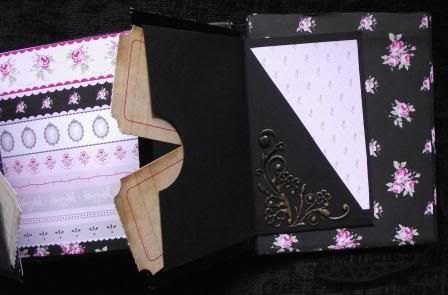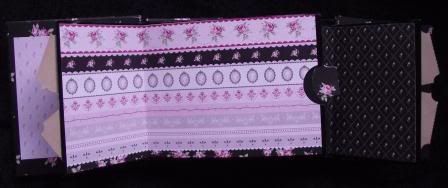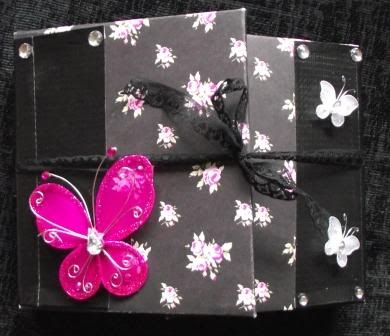 I hope you liked this mini. This is for a lovely lady called Tiffiany. Hopefully she'll love it.
Take a look at this link if are wondering how it's made. It's a fab tutorial.
http://www.youtube.com/watch?v=6v2ngyH1uM4
I'll be posting some more cards I made later aswell.
Kelly x