Hi all,


I'm designing for Pam at
http://www.thebugbytes.com/
today Tuesday 3rd August. The cart of the month is just because cards. I like looking at carts and seeing what I can use to make some flowers. Well there is a sun on the cart and I thought it would make a great flower. I hope you like it.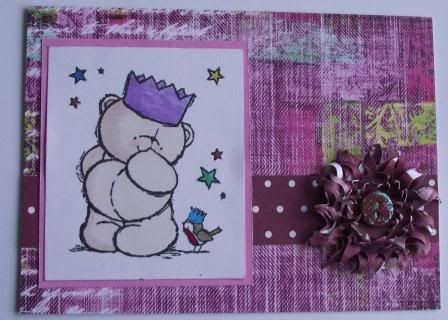 I used the Gypsy to hide the 'notches' on the sun. I used 5 different sizes, which can be altered depending on your project.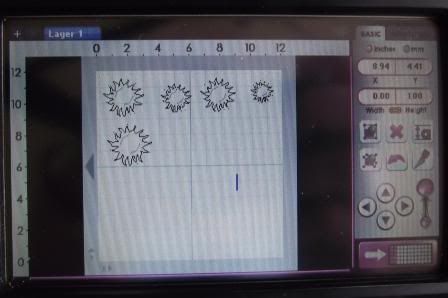 Here I used double sided card by papermania to make the cards. here they are cut out. I used the blade on number 4 and the pressure was medium. I cut it once. If you use really thick card I would cut it more than once.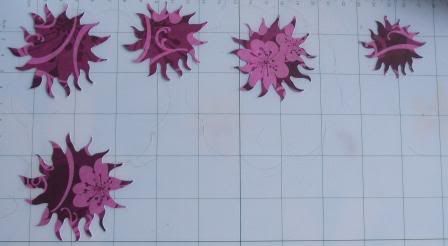 Here they are all cut out.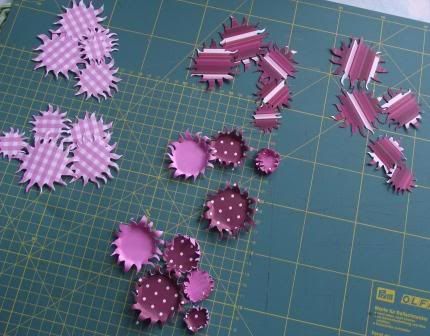 I used the end of a paint brush to curl the rays of the sun. I've shown two different ways to curl
the flowers which you can experiment with. Once I curled them I gave them a little bit of a squish.